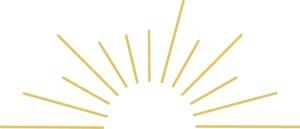 "Hi I´m James. I´m the owner of thrive natural remedies. I own a natural remedies business and I've been searching around the world for many years for different ways to optimize my health, my energy, my vitality, my fluidity of movement. I´m a very active person. I like to surf a lot and learn acrobatics and for a long time now I've known that I have scoliosis of the spine, an augmentation where my spine flowed in a different direction and misalignment of my shoulder blades and I just saw the wonderful Sunita and she yeah she confirmed this misalignment of my shoulder blades and also my hips so I decided to go forth and spend some time with Sunita, an opportunity where she does what she does best which is healing and realigning the spine and muscles through her own method. I was not sure what to expect but I was willing to give myself with belief to her practice and trust her and after laying down with her for a short amount of time.. It was nothing short of a miracle that she performed with photographic evidence to show me of the realignment of my spine. I can feel the muscles moving in my back. This is an incredible opportunity available for people in pain that feel misaligned, distorted, out of balance to come back to center balance and I'm really excited to dance and move my body and I'm really grateful. So, thank you so much Sunita! I would highly recommend that you give yourself an opportunity to heal through this amazing technique that Sunita studied and invested all this time and energy into. "

"I recently had a spine realignment with the divine energy of Sunita R Gerstner. I've had scoliosis my entire life and never heard that a curved spine can be fixed, nevermind in a very short time, so I was a bit skeptical to my amazement and bewilderment it only took less than a minute. It's been about 10 days now and went back is getting better every day as this healing continues my overall energy has improved and I feel much more clarity in general check the video link on my bio to see how this process took place and my testimonial at the end. I highly recommend Sunita to anyone who has spine issues or dealing with pain. She offers various healing modalities which are listed on her website. love light and peace, Hansa Natola"

Alignment on various levels
"The spine alignment did not only adjust my body posture, but it helps me to align with my inner self, my values. I feel more balanced, comfortable, stable, secure, and grounded in my body, especially during stretching and yoga poses. Over time without the blockage, i am able to feel more free, confident and independent. The mind is more clarified too. All this together I feel growth, contentment and wholeness. welcome home!"

Fundamental change happened!
"After Sunita's treatment something fundamental changed in me - I now have a deeper relationship with and reverence for my body, and yes, a straight and happy spine. Sunita was the first healer I've worked with who actually took the time to address the fundamentals of my scoliosis. My spine was witnessed and acknowledged both on a spiritual and emotional level, unlike other healers I've seen in the past who's primary focus has been on the physicality of it. I feel empowered now to continue my journey of healing, by learning to move and strengthen ways of being that respect my straight spine and it's natural intelligence. I'm already feeling the flow on effects in other areas of my life and I'm am greatful to have followed my intuition and to have contacted Sunita. A beautiful human and a patient healer. I would recommend her to anyone who has been told that they will always have a scoliosis. Thank you Sunita."

My shoulders and hips are aligned, my spine is straight!
"I heard of Sunita through a dear friend of mine & instantly booked in. My shoulders were slanted, my hips were out of alignment & i have had scoliosis since I was kid - a significant curve towards the base of my spine that was slowly getting worse. It was absolutely mind boggling, words cannot describe the magic Sunita performed... My shoulders and hips are aligned, my spine is straight. My feet feel stable on the ground & I walk with better posture; my back has not hurt like it has been for the past two years. I am so thankful that my path crossed with Sunitas, the changes in my body have been profound & I will be forever grateful for her magic! "

I felt the natural, harmonious flow of energy!
"I had a wonderfully healing session with Sunita today. In the days building up to this there were a number of synchronicities inviting me to look at my spine and Sunita's work popped into my field at the perfect time. There was a strong energy to reach out to her and book an appointment. After my initial assessment it was clear that my shoulders were uneven, my spine was on my left side and my hips were rotating forward on the right side. The results of the session were instant and profound. My shoulders were straight, my spine aligned to the centre and my right hip / right side of the body (which I had issues with for many years) was freed and brought back to life. I felt the natural, harmonious flow of energy in and around my body restore itself and I am now balanced, aligned and energised. The best way to describe it is that I now feel fully planted in my body. I highly recommend Sunita and her potent, incredible medicine to anyone interested in realignment and energy healing."

I can't describe the feeling I felt once I stood up!
"I first heard about Sunita and her work with a Divine Spinal realignment and treating scoliosis around a year ago. Last week in a fated turn of events, I was able to finally meet with Sunita. Iv tried everything to help relieve the pain that my scoliosis has caused me and spent thousands of dollars in the search for relief from the constant back pain. I can't describe the feeling I felt once I stood up. I felt instantly lighter and like I was walking on a cloud. Not only did Sunita help with my scoliosis she also was able to treat my 6yr old daughter. She has been complaining of a sore neck recently, and was starting to show signs of a curved spine. She hasn't complained once about her neck since the treatment and loved her experience as well. I can not recommend Sunita enough. I am so glad our paths have crossed and urge anyone that is suffering back pain and scoliosis to book in with her. You will not be disappointed!"

The result from this was transformitive!
"Dear sunita my friend and inspiration. Sunitas healing gifts are truly powerful and very special. I have received 3 healing sessions from sunita: The spine realignment where i received before and after images of the alignment which blows me away. The emotional unwinding ~ which was very deep triggering emotions that i was finding it difficult to process. The questions asked from sunitas voice came answers from my voice and finding power to be ok with this pain and suffering. She supported me with open space and loving attention guiding me to my power. The 3rd healing session was very very powerful, sunita noticed that my neck wasn't straight so asked if she could work there. This makes alot of sense to me now because for the past 4 years I have been contacting my wounds with my presence and attention. all of the emotions that i couldn't process or come into contact with were causing my neck to have great amounts of tension which also makes sense to me that it was where the energy was getting blocked from not letting it pass through me. She worked on my neck for about 45 minutes and I could feel the energy moving around inside my neck, causing to even move my neck from side to side. The result from this was transformitive, the next day was very intense for me as these blocked energies and emotions were coming up to the surface for me to attend towards. These feelings and emotions were coming up for me in forms of fear, insecurity, shame. I used tools that sunita shared from the emotional unwinding to contact these feelings energies, emotions. Asking myself can I conciously be here with this, telling myself its ok to feel this, Im here for you, thank you, I love you. When i showed myself I can be here feeling this pain, and its OK I was then able to nurture these wounds. I found my power and voice within the questions I was asking myself. I will recommend sunitas healing gifts to everyone. I really feel the emotional unwinding and spine realignment both support each other perfectly. what effected me alot from the healing was really the loving care and support. you are not alone ~ we are here for each other! Thankyou so muchhhhh for everything"

The sensation was overwhelming!
"I had an AWE-some session with Sunita. I don't know how I am even going to put this in to human words! I had so much tension in my upper back, my hips and my knee would often pop. First Sunita did the spine alignment, before I even got on the table I felt dizzy... and after the alignment it was like a channel opened. The sensation was overhwhelming! Sunita then worked on my jaw line, my neck and shoulders... I could feel energy tingling through my body, my body would shake often and tension melted away. I was crying, then laughing, and then crying again! Such a magical experience and I feel so light, clear and in absolute awe. So glad I listened to my gut instinct and reached out to Sunita. She is a very special healer... so much LOVE to you!!"

Pure happiness through Emotional Unwinding!
"Thanks Sunita for your amazing session. I can recommend the emotional unwinding experience to everyone. Personally I was surprised what this special technique does to your body, soul and mind. To open up and to heal yourself. I had goose bumps all over my body. It's hard to describe this wonderful feeling of brightness and happiness. All the sadness is gone, replaced with sunshine. I'm so happy I had this unique experience with Sunita. Sunita, you are amazing. 🌼❤️🌼❤️"

Finally enjoying life painfree!
"After suffering for over 15years with chronic back pain due to scoliosis, I have now been pain free since seeing Sunita 3weeks ago for a spine realignment. The moment I got off her massage table, there was instant relief from all the pain. Prior to lying on the table I was in so much pain that I had to stand up and wait for my turn as I can't sit for long periods of time. After my treatment it suddenly was gone and I burst into tears from pure shock and relief. I no longer toss and turn during the night cause I can't sleep due to pain in my neck, shoulders and back. I now sleep through and wake up feeling amazing. I can now sit for long periods of time and also stand without pain. I'm still in shock that all it took for all this pain to go away was to see Sunita for a quick 5min treatment, that has changed my life. I wish I had known about her abilities sooner. But I am so very thankful."

Your an angel on earth, Sunita
"I had a spinal healing with the lovely Sunita, which was quite surreal! The pictures say everything and I felt the energy actually move from my shoulder where I have had pain / bursitis for over a year travel down my arm and move out of my hand!!The healing did not end there as I experienced a heart opening the next two days - I checked in with Sunita with what I was experiencing and she confirmed yes my heart was healing & opening! Wow I was definitely blown away! Felt great afterwards and my shoulder is so much better! Thanks so much Sunita - your a real angel x"

Instantly I could feel the pure love and light inside of her!
"I feel so very blessed to have had an alignment with Sunita. From the moment I met her I could feel the pure light and love that pours out from her. Instantly, one of the pains from the left side of my body dissolved. And I feel like everything shifted me onto a better path of healing. Forever grateful dear Sunita!"

Finally feel like I can breathe.
"I had the spine realignment with Sunita about a month ago and the difference it has made on my spine from past injuries is just incredible. I had a pinching sensation whenever i would breathe from fracturing my spine 9 yrs ago, i feel i can actually breathe. Its amazing and my neck has never felt this much ease from a car accident 17yrs ago. The emotional releasing i also got from this well im speechless. Ive had some big shifts happen for me,Her work is truly incredible and must be received by all!"

Full of new energy and zest for life!
"Through the act of realigning you straighten yourself literally and physically . Sunita touched my back and felt a slight imbalance of my two shoulder blades, wich I realized, without her mentioning it. In the lower part of my spine, there was another slight unbalance, due to one vertebra not being perfectly aligned, wich in knew. I lay down on the bed and Sunita didn't touched me, but the effect of realigning was there directly . Healing took place in the here and now. Her energy and connectedness to her wisdom and my trust in her, made this healing experiences so fruitful. After i got up i felt like newly born and light like a feather. My breathing was completely free, free of blockages. I was completely at ease. And my slight unbalances were gone. When Sunita realignt my two years old son, who lay on my tummy, he got up straight when her energy touched his. It was like a flash of energy passing through his back and straightening it. He smiled. We are straight and I thank you from my heart, dear Sunita, for this beautiful moment we shared. "

"Prior to adjustment and straightening of the my spine I felt empty, listless and stressed. As soon as Sunita commenced her treatment I felt a pleasant sensation in my arms and legs. The feeling then spread through the whole of my body. Ever since then I feel very energised with a great zest for life. I cannot thank you enough for your priceless work."

The healing lasted for weeks!
"My session with Sunita exceeded my expectations. She created a safe space for me to feel comfortable and to let her healing energy flow through me. During the session I felt free and elevated, I was vibrating on a higher frequency and I knew at that moment that my body was different, it had let go of the pain and the past. The most amazing thing was that my body continued to heal for weeks after that session. Thank you so much Sunita you are definitely a true healer with the most peaceful and nurturing energy that I have ever experienced. "

Finally painfree after years of suffering!
"I had a devine spine realignment from Sunita and I could not believe how amazing she is after straightening my spine and shoulder blades in only one session.Before I was hunched over and struggling from years of pain with having to visit massage therapists, chiropractors and acupuncture. One month later and my spine is still straight I walk upright and am finally pain free. I'm still scratching my head after trying to figure out how she did it just check out the shoulder difference in the image below!!! All I can say is. Just book an appointment with Sunita and experience this unique healing modality.Thank you for bringing your magic to Australia Sunita, I'm forever Grateful for your help to heal my life."

"I had the spinal alignment with Sunita 8 weeks ago. I felt the energy gently passing through my body during the alignment and when I stood up I felt the most grounded and connected to the earth I had ever felt. I felt solid and strong and balanced. Since the alignment my inner and external world has also come into alignment; lots of releasing and letting go effortlessly of situations and people who are no longer in alignment with my journey; it has been and continues to be a deepening connection with self and my purpose. Blessings and gratitude beyond words."

She is a wonderful light!
"I was told about what her healing could do by a friend, and I had to try it out myself. Both me and my husband had her straighten our spines. We were simply mind blown! We could instantly see and feel the difference. I've since had her work on other ailments and each time continue to be amazed at the process and the results. I now tell everyone in need/pain about Sunita and how she can heal through manipulating energies. It may be one of those things you have to see to believe, but when you see… WOW!! You'll wonder why not more people seek this form of healing. She is a beautiful light in the world that is driven by integrity and intuition! I am so grateful to have met Sunita!"

"After suffering from scoliosis for 20 years and trying many things to relieve it I could not believe the instant result Sunita treatment has given me. I am now pain free with a subtle and flexible spine and enjoying the new freedom in my body and spirit. As a bonus my deeply traumatised knee joint ( surgery 30 years ago) could readjust itself and can now bravely step into the world."

The best way to find hope is by taking action.