Healing Methods
Healing Methods

Metamorphosis
A method that helps you to live according to your abilities and your full potential.
Through metamorphosis you develop from caterpillar to butterfly.
The metamorphic method is an easy way to gain access to one's self-healing powers
and creativity. A light touch directs attention to the spine reflex points on the feet, hands
and head.
It has been shown that these points are related to the prenatal developmental stages.
All the qualities and attributes we possess today are developed during prenatal
development. Every cell of our body and mind contains the memory of our prenatal
experiences.
The metamorphic method is about transforming energy patterns.
Aura surgery
Since physical impairments are also stored in the aura, physical and mental blockages
can be resolved here. Strains of any kind, ailments, allergies etc., even physical
manifestations and conditions that we can observe can be positively changed.

Divine Realignment
The spine is the pillar of our life. If body-mind health ailments manifest, they not only
affect our musculoskeletal system, but also nerves and organs. All organs are
connected with the spine or spinal canal by the spinal nerves. Health ailments are also
noticeable on the energetic level, as our main energy channel (sushumna) also runs
down the central channel of the spinal column. With the initiation of healing, the
energetic spine can be reopened by activating the self-healing powers. This is done
without contact.
Testimonials
Through the act of realigning you straighten yourself literally and physically . Sunita touched my back and felt a slight imbalance of my two shoulder blades, wich I realized, without her mentioning it. In the lower part of my spine, there was another slight unbalance, due to one vertebra not being perfectly aligned, wich in knew. I lay down on the bed and Sunita didn't touched me, but the effect of realigning was there directly . Healing took place in the here and now. Her energy and connectedness to her wisdom and my trust in her, made this healing experiences so fruitful. After i got up i felt like newly born and light like a feather. My breathing was completely free, free of blockages. I was completely at ease. And my slight unbalances were gone. When Sunita realignt my two years old son, who lay on my tummy, he got up straight when her energy touched his. It was like a flash of energy passing through his back and straightening it. He smiled. We are straight and I thank you from my heart, dear Sunita, for this beautiful moment we shared. Laura
Prior to adjustment and straightening of the my spine I felt empty, listless and stressed. As soon as Sunita commenced her treatment I felt a pleasant sensation in my arms and legs. The feeling then spread through the whole of my body. Ever since then I feel very energised with a great zest for life. I cannot thank you enough for your priceless work. Julia
My treatment from Sunita included the straightening of the vertebrae and realigning of my legs to a common length. I clearly felt the change come over my legs and the adjustment was completed in an atmosphere of very positive energy. Brad
My session with Sunita exceeded my expectations. She created a safe space for me to feel comfortable and to let her healing energy flow through me. During the session I felt free and elevated, I was vibrating on a higher frequency and I knew at that moment that my body was different, it had let go of the pain and the past. The most amazing thing was that my body continued to heal for weeks after that session. Thank you so much Sunita you are definitely a true healer with the most peaceful and nurturing energy that I have ever experienced. – Fabiola Secaira

Quantum healing by 2-point method

An efficient way to transform even seemingly difficult or chronic life issues, symptoms
and scenes of everyday life into positive change.

Craniosacral bodywork

Craniosacral bodywork is a gentle yet profound manual technique for sensing and
releasing deep-seated tensions and adhesions in the tissues of the body.
Blocked or traumatized structures in the tissue can be dissolved, so that the
craniosacral system in the body can be brought to harmony.
Blocked energies can flow free and unhindered, the self-healing powers will be
activated, the immune system is strengthened and stress is reduced in order that body
and soul can find harmony.

The Atlas
The atlas is the highest cervical vertebra; it is crooked or dislocated in most people. This
anomaly is suspect in being the cause of many physical and mental disorders as the
spinal cord and nerves are under pressure. This condition can lead to various and
sometimes serious problems, which are not listed here pursuant to the
Heilmittelwerbegesetz.
The energetic remobilization and repositioning of the atlas is targeted by energetic
impulses which activate the self-healing powers of the body. When self-healing powers
are activated, self-regulation becomes possible.

Energetic clearing of buildings and living space
Energetic clearing causes an immediate bioelectric discharge of the human body, as
well as completely eliminating interference fields while providing energy optimization for
apartments, land, public and private buildings as well as protecting against future
interference stress.

Akasha Chronicle Reading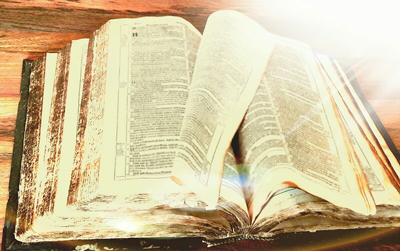 The Akasha Chronicle is a memory of the universe or the universal library of life. In it is recorded what we humans have experienced, who we are and what we will experience in the future. It is a spiritual level of knowledge that is subject to a very high vibration.
From the Akashic Record one can read the causes of all of our life tasks and learning challenges. But the Chronicle not only shares its knowledge of the causes with us, but also how we can resolve the obstacles and blockages that we encounter repeatedly in our lives.
A reading in the Akashic Record is about self-discovery, awareness, and the dissolution of
blocked patterns. It has nothing to do with prophecies or predictions.
The Akasha Chronicle answers all questions. But the path has to be walked by oneself,
because that's the only way to achieve self-empowerment.
A reading lasts up to one and a half hours and can be performed in person or over the phone.

Distance healing
all techniques are also possible as distance healing.